Zerust® Corrosion Solutions
wwww.zerust.com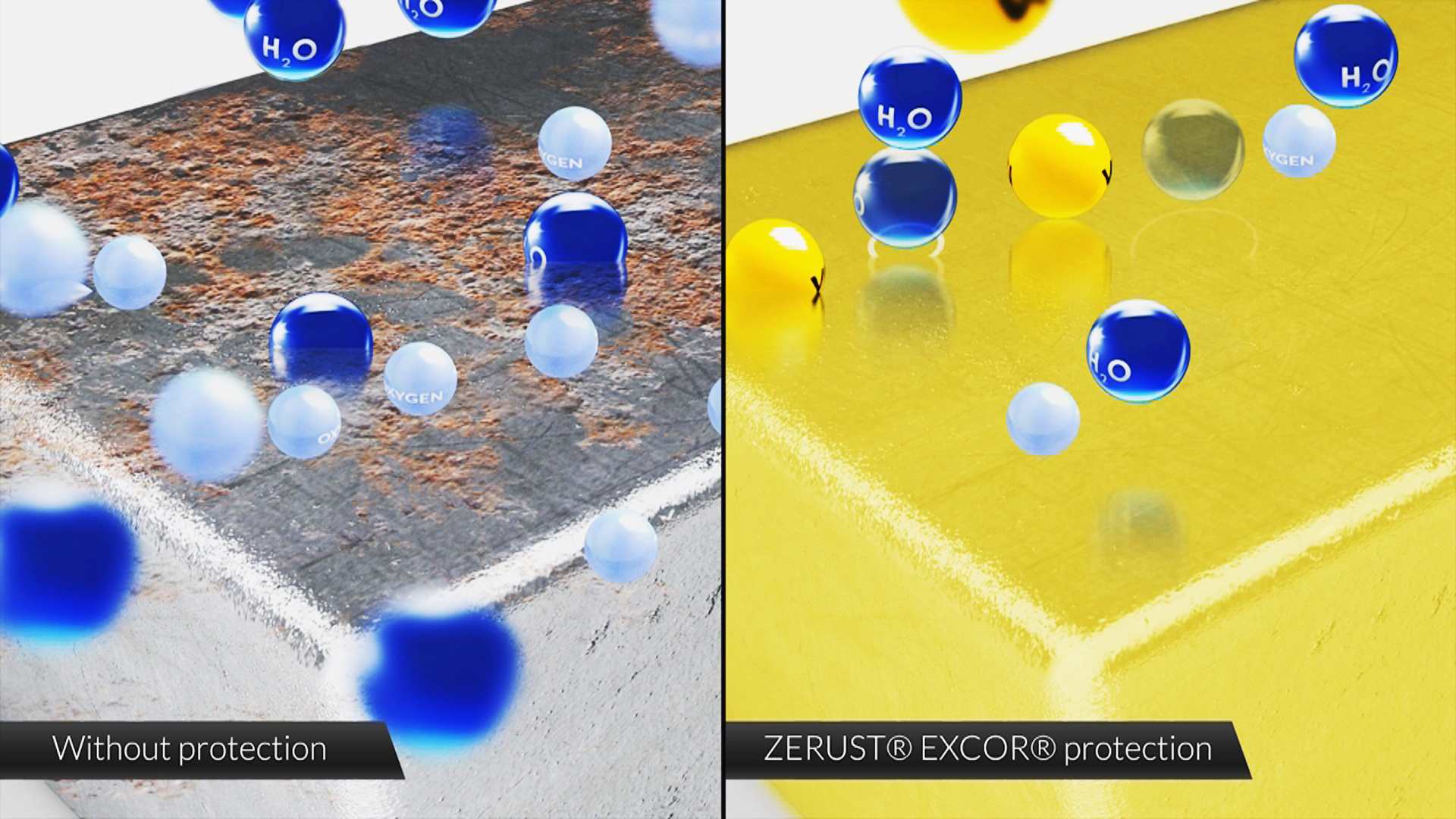 Vapor corrosion inhibitors (also known as VCI) are substances that slowly release a corrosion preventative compound into a sealed air space, effectively protecting exposed metal surfaces. VCIs are often used in situations where it is impractical or undesired to use rust preventative liquids or other surface treatments
Now Offering Zerust® Corrosion Solutions
Zerust® offers a full line of corrosion inhibiting VCI poly film, bags, VCI kraft paper, and VCI diffusers. Zerust® also has rust removal and rust preventative coatings. For more than 40 years, Zerust®/Excor® has lead the market in quality corrosion solution products, and is committed to providing expert corrosion management advice to our customers. Zerust® users have access to on-site support from Zerust® representatives in more than 70 countries. Our customers have peace of mind when they choose Zerust for corrosion control management.
Insert Your Business Card Here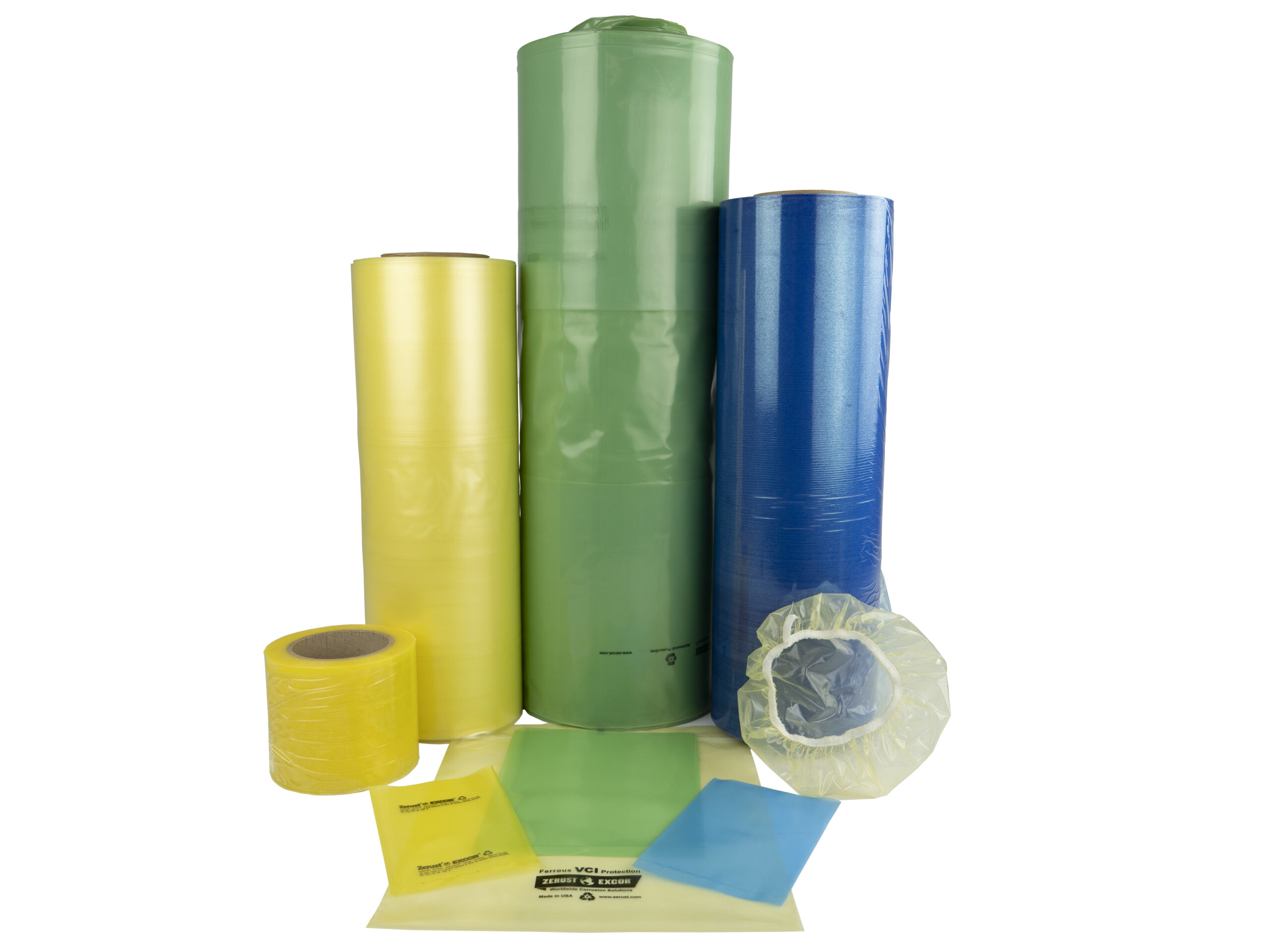 ICT® VCI Film, Sheets and Bags
ICT® VCI Paper Rolls and Sheets
Click icon above to input Company logo or business card. Enter business info here and select file print as PDF to create flattened PDF.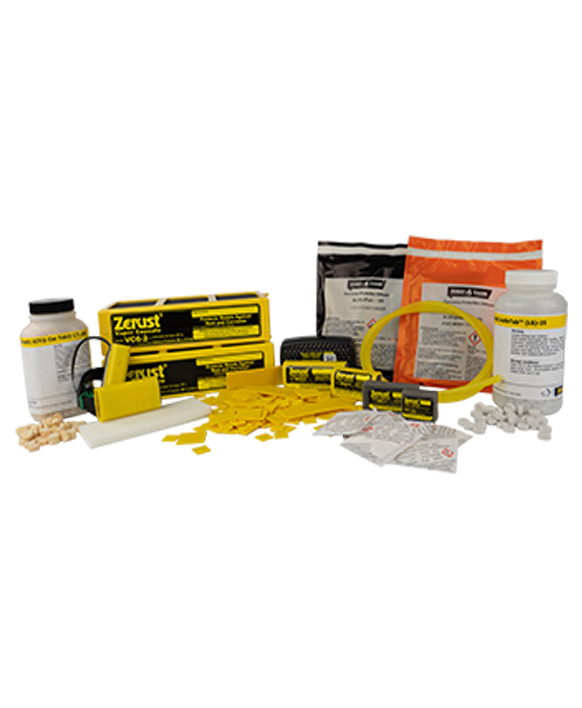 VCI Diffusers and Emitters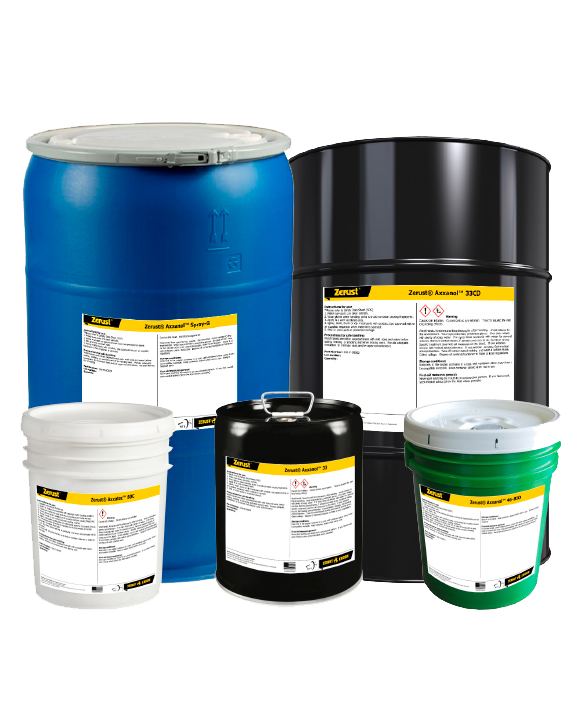 Rust Preventatives, Rust Removers and Cleaners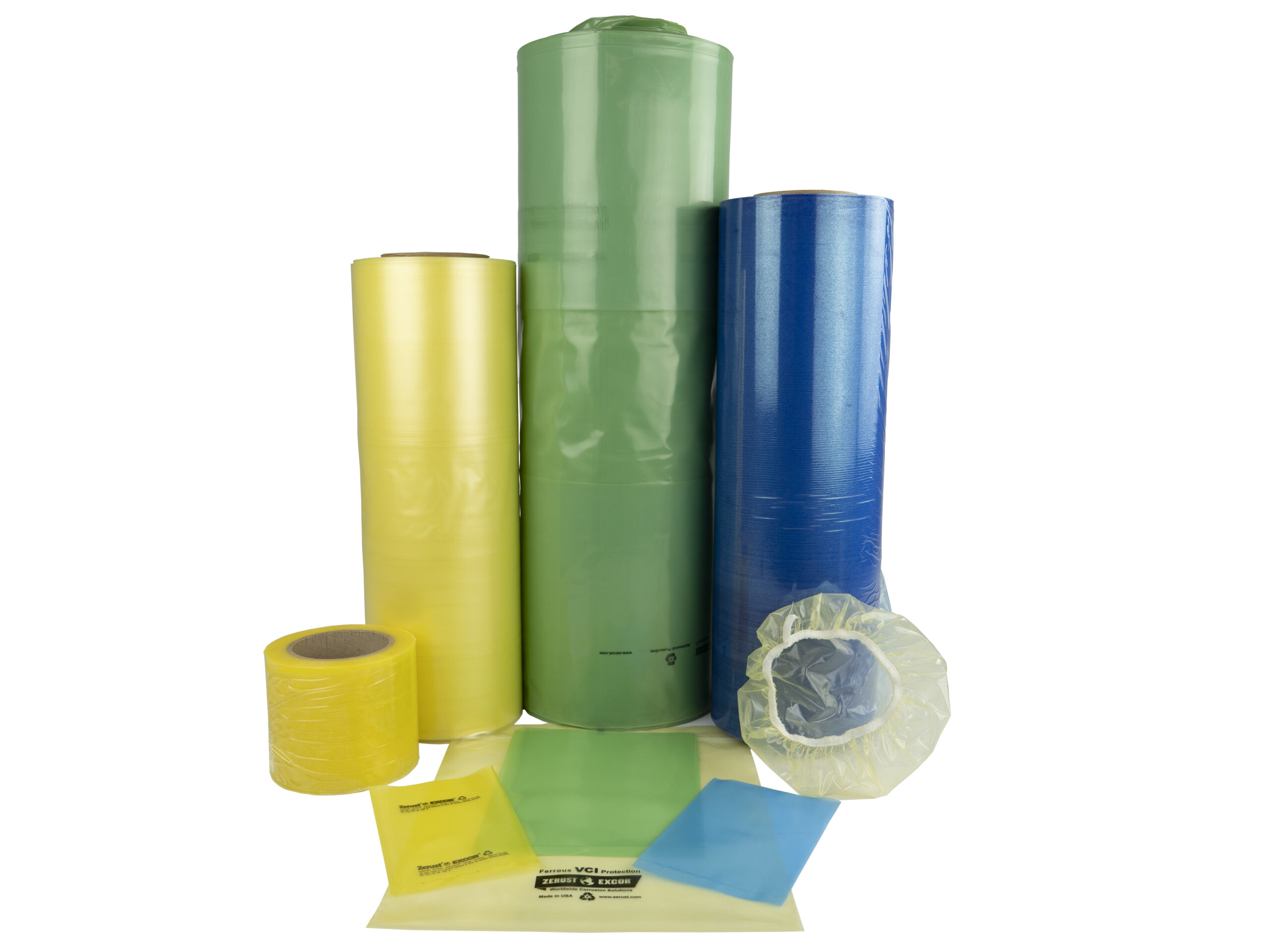 Zerust® VCI Film and Bags
• Flat Bags, Gusset Bags, Zipper Bags, and Auto Bags
• Sheeting, Tubing, Sleeves, and Tote Covers
• Heat Shrink, Skin Packaging, Cold Seal and Stretch Film
• High Strength, UVI, Outdoor, and Anti-Static Films
• Scrim and Foam Sheeting
• Custom Sizes, Colors and Printing Available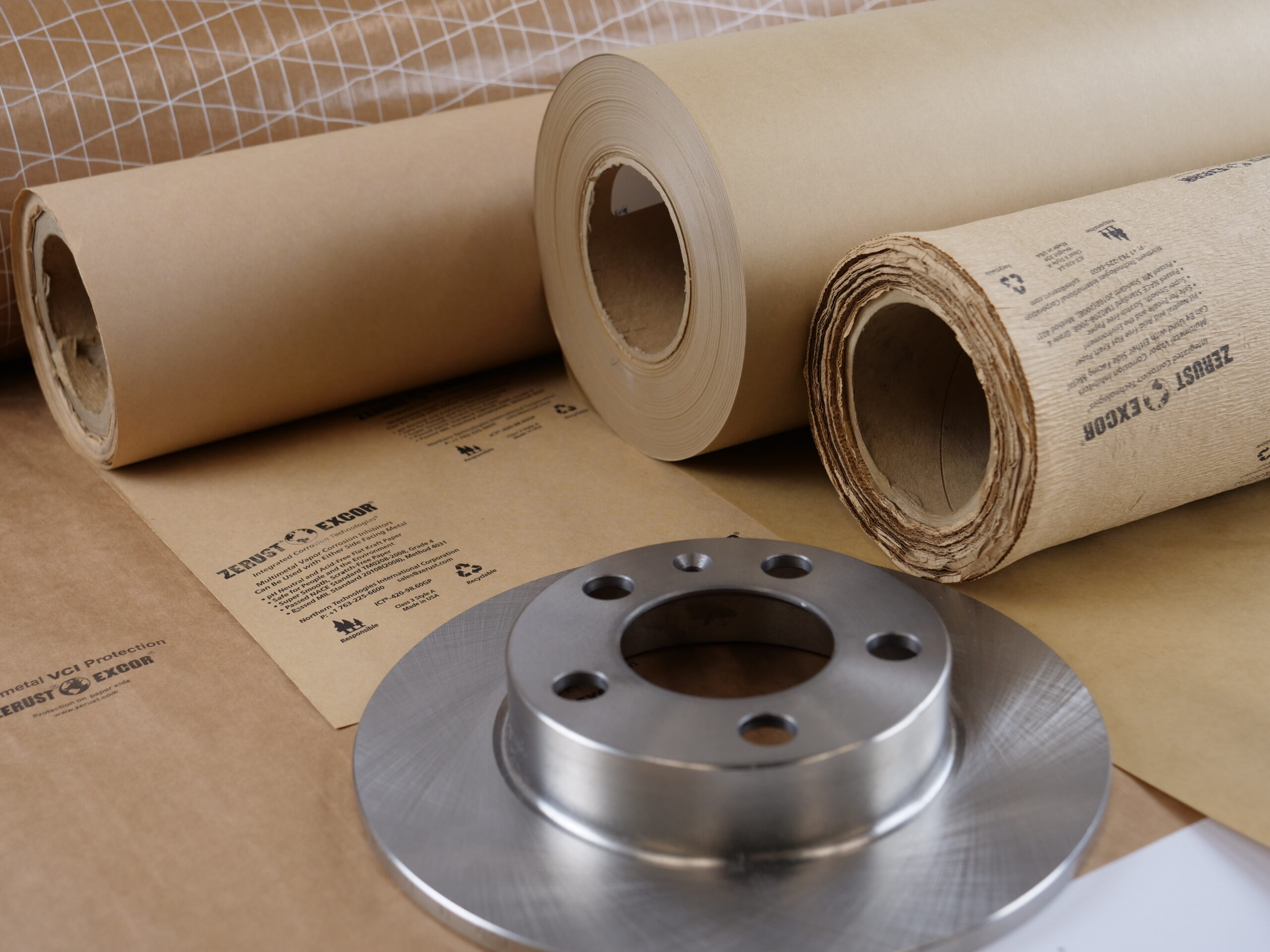 Zerust® VCI Kraft Paper
• Stocked 30#, 35#, 40#, and 60# Kraft Paper
• Poly Laminated and Poly Coated Reinforced Kraft Paper
• Creped Kraft Paper and High-Load VCI Paper
• Special Order up to #170 Weight
• Custom Sizes, Weights and Printing Available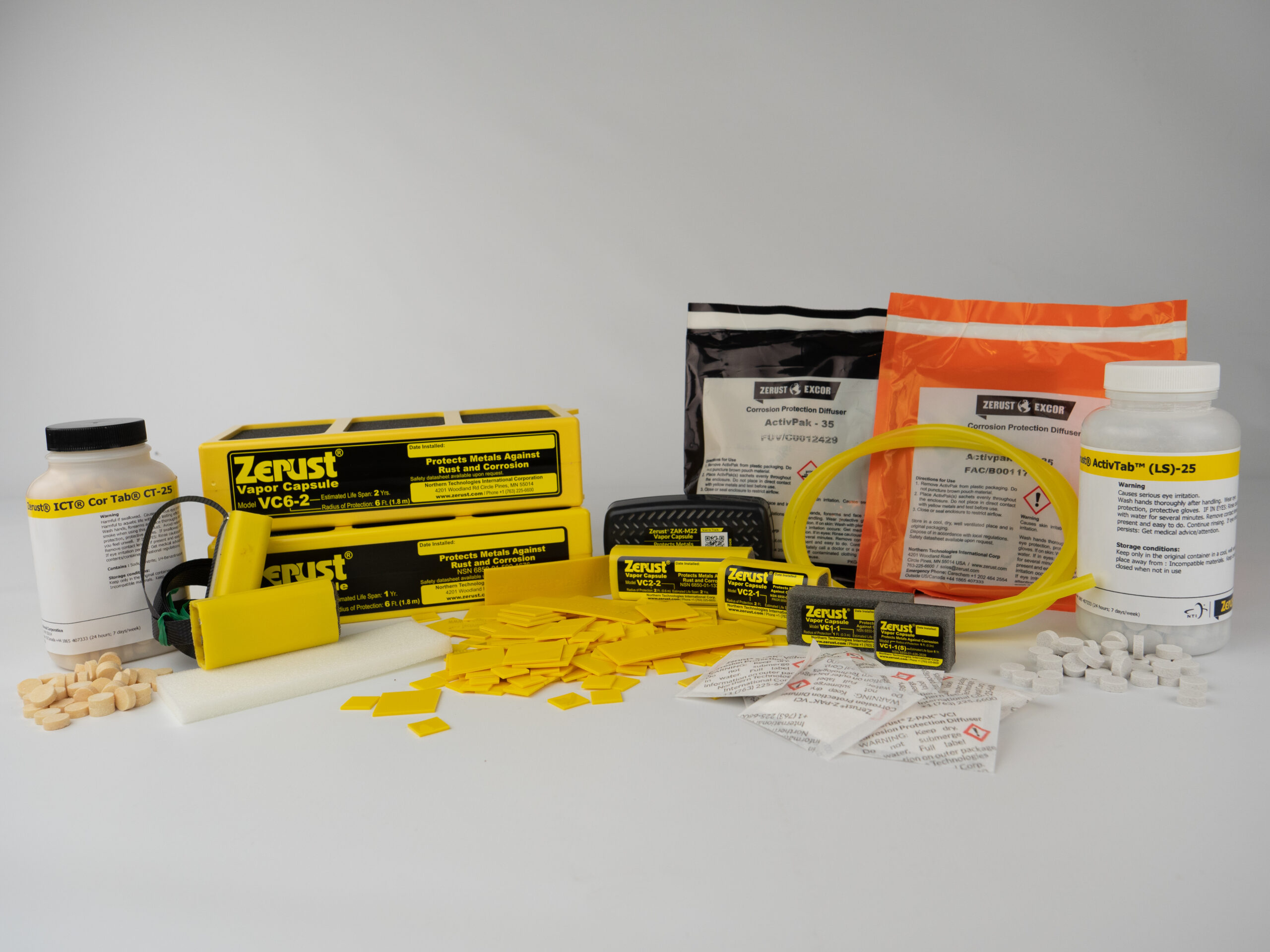 Zerust® VCI Diffusers
• VCI Vapor Capsules
• ActivPak® Fast-Acting VCI Packets
• ActivCapsule™ and ActivTab™(LS) Flash-Corrosion Inhibitors
• Pipe Strips, Tube Strips, Plastabs®, and Foam Pads
• ActivPowder™ Flash Corrosion Inhibitor Powder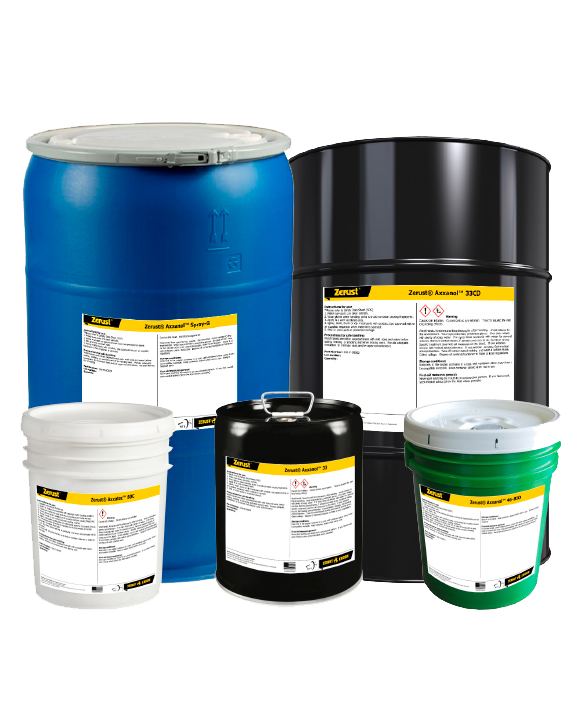 Zerust® RP Coatings, Rust Removers, and Cleaners
• VCI Oils, Rust Preventative Greases, Oil-, Solvent-, Wax-,
Water- and Bio-Based
• Spray-On, Brush-On and Dip Application Options
• High-Pressure Wash Cleaners and Water Conditioners
• Rust Removers for Light, Medium and Heavy Corrosion

© 2020 NTIC. All Rights Reserved Rev A1
Zerust®/Excor®
Product of Northern Technologies Intl. Corp.
Customer Service Hotline: 763.404.8701
Technical Service Hotline: 763.404.8702
NTICsales@ntic.com
© 2020 NTIC. All Rights Reserved Rev A1
www.zerust.com